19 Jan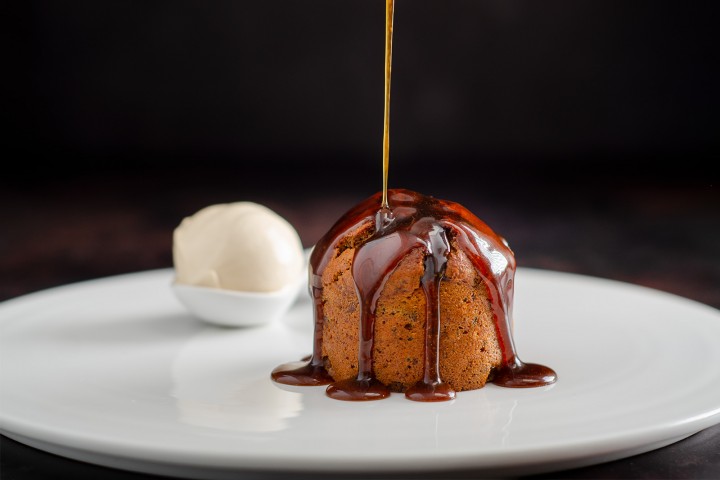 We all love a sticky toffee pudding - especially at this time of the year, and especially when it's swimming in toffee caramel sauce!
Here's an egg-free recipe for sticky toffee pudding which uses our egg-free baking solution of UltraWhip, Eggless and Silk Gel to produce a pudding every bit as gorgeous as an egg-based mix would. The combination of these three ingredients produces a better tasting and better structured bake than any one egg substitute will manage on its own. For more information about how our plant-based baking solution works, please just give us a ring.
Plant Based Sticky Toffee Pudding
350g Water (A)
200g Dates (chopped)
1tsp Bicarbonate of Soda
115g Vegan Butter
200g Self-raising Flour
100g Water (B)
5g MSK UltraWhip
6g MSK Eggless
5g MSK Silk Gel
125g Caster Sugar
1 tsp Black Treacle
Boil the dates in water A until reduced by half.
Cream the sugar and the butter until light.
Whisk water B with the Eggless, UltraWhip and Silk Gel until it has doubled in size.
Add this mix to the sugar mix.
Fold in the flour.
Add the bicarbonate of soda to the dates and fold this into the mix.
Mix well and pour into moulds.
Bake at 180c for 30 minutes.
Sauce
100g Caster Sugar
150g Plant-based Butter
60g Wild Madagascan Sugar
200g Water
Make a dry caramel in a sauce pan.

Add the butter, mix and stir well.
Add the water and the Madagascan sugar.
Stick blend to emulsify.