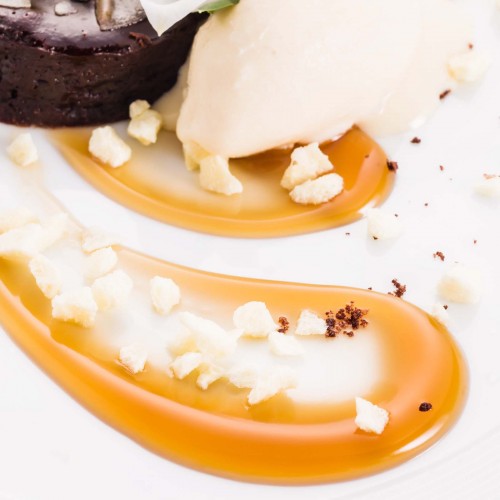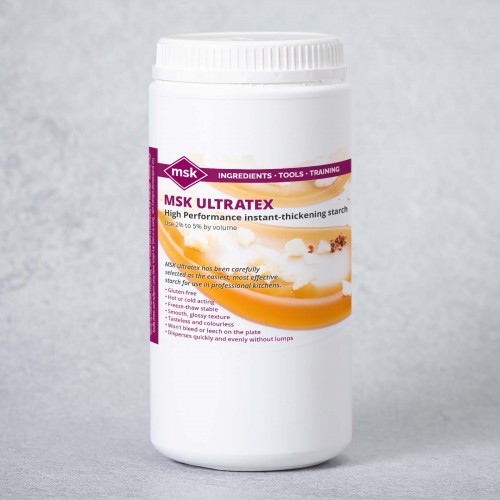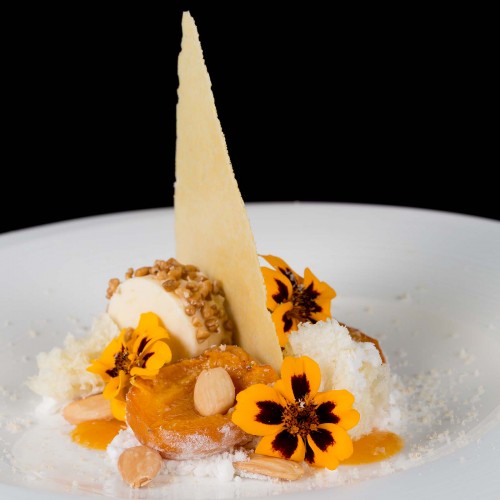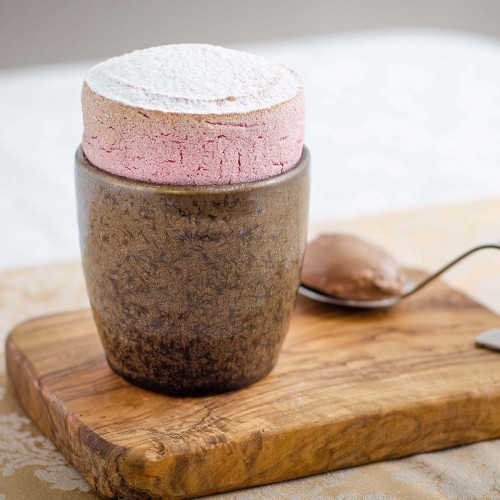 MSK UltraTex High Performance Instant Thickening Starch, 800g
MSK UltraTex - the essential ingredient for every kitchen.
Ultratex is a high-performance, instant-thickening starch specifically developed for its effectiveness and ease-of-use use in a professional kitchen environment.
• Gluten-free and vegan-friendly
• Hot or cold acting
• Freeze/Thaw stable
• Smooth, glossy texture
• Tasteless and colourless
• Won't bleed or leech on the plate
• Disperses quickly and easily without lumps
Use MSK Ultratex to control the viscosity of your sauces, to make really simple fluid gels, or for transparent and glossy tuiles.
Also available with a slightly stronger action as UltraTex Gold.
Pictured: Sauce thickened with UltraTex, Vegan Raspberry Souffle made with UltraTex and UltraWhip, and a Milk and Honey tuile.
Stock:

In Stock

SKU:

MSK-1763