05 Aug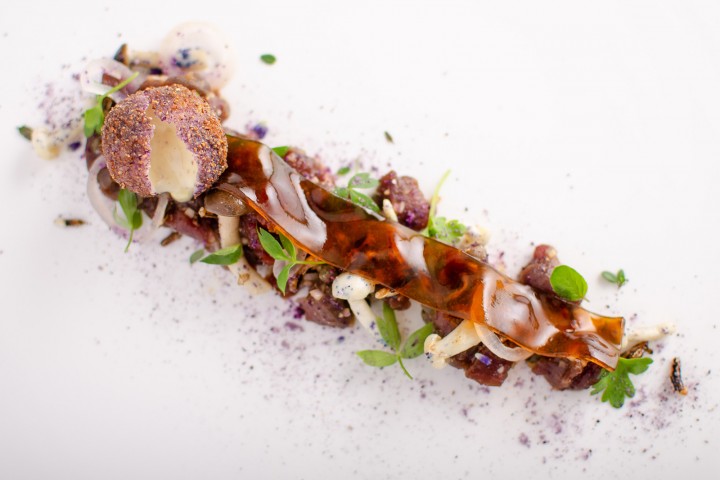 If you are thinking about your autumn menus then today's dish created by our chefs may provide some inspiration. It's a venison tartare served with a deep fried mayonnaise made using Gellan Gum. This very versatile technique can be paired with many different dishes.
Here's a few more benefits to using Gellan Gum…
Outstanding flavour release
High gel strength
Excellent stability
Process flexibility and tolerance
Sparkling clarity
Range of textures available
Flexibility in melting and setting points
Click on the product link below for more info or give us a ring.
The Jelly strip is made using MSK UltraGel 2 and the dish is dressed with our beetroot powder.