17 Apr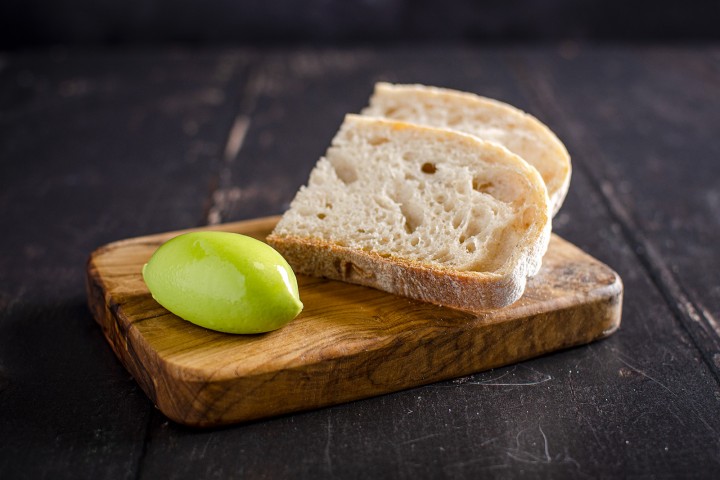 It's wild garlic season so why not pop down to the local woods for a bit of foraging? Rupert's been doing just that and he's used some to make this lovely wild garlic butter. It's fully vegan and plant-based, using our own recipe which has coconut oil and grapeseed oil as a base, with a little silk gel to hold it all together.
Silk Gel is a really powerful emulsifier with a lovely smooth mouthfeel which you can use at low dosage rates to give stability to sauces, ice creams and baked goods that have both oil and water content.
The butter can be served chilled for spreading, or warmed for use as a dressing.
Vegan Wild Garlic Butter
540g (1 jar) Coconut Oil (refined)
110g Grapeseed Oil
120g Water
100g Wild Garlic Puree
0.4g Malic Acid
4.5g Salt
3g Yeast Flakes
11g Silk Gel
Put the water, garlic puree, yeast flakes, malic acid, salt and silk gel into a deep container.
Warm the coconut oil and mix it with the grapeseed oil.
Use a stick blender to blend the puree mixture and gradually pour in the oils.
Keep the mix warm at this stage.
Set in the fridge or freeze. We used the Pacojet for extra smoothness.