12 May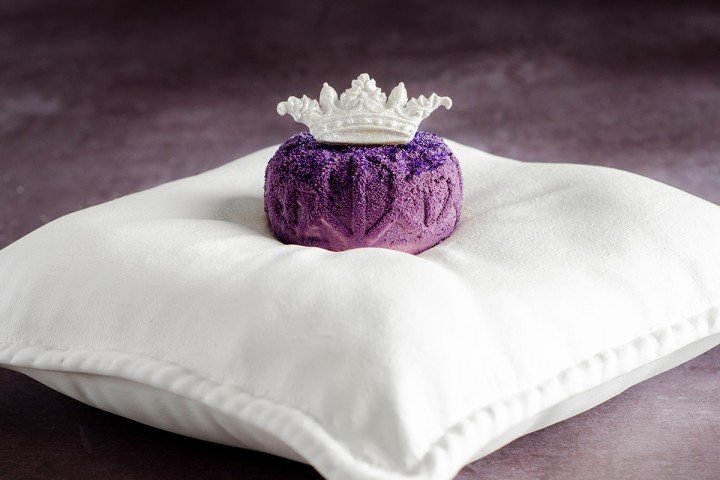 Posted By
0 Comment(s)
906 View(s)
Gelling
We know that chefs already have some exciting plans for Jubilee themed menus as we've had lots of requests for purple and silver products over recent weeks.
To make it easier for you to find them, we've grouped a number of our ingredients together on one page, and make sure you check out our new product, a purple velvet-effect cocoa butter spray which we think is just the job for your crowning glory of a dessert!
Our team are gearing up for the celebrations themselves and created this Uva Fragola Jubilee Delice. It's made using our super-easy, super-smooth UltraMousse and an Uva Fragola flavouring compound, which is based on the popular Italian 'strawberry grape' flavour. We used the 'Mistery' 95ml mould by Silikomart and then sprayed with with the purple velvet spray and topped with purple edible glitter. The crown is made from our exquisitely chocolatey Nevado undeodorized white chocolate by Casa Luker, and is sprayed with silver metallic effect spray.
And if this isn't the perfect dish for the 'Pillow' porcelain plate from 100% Chef, we're not sure what is!
Want to know more? Comment below or send us a message.