18 Oct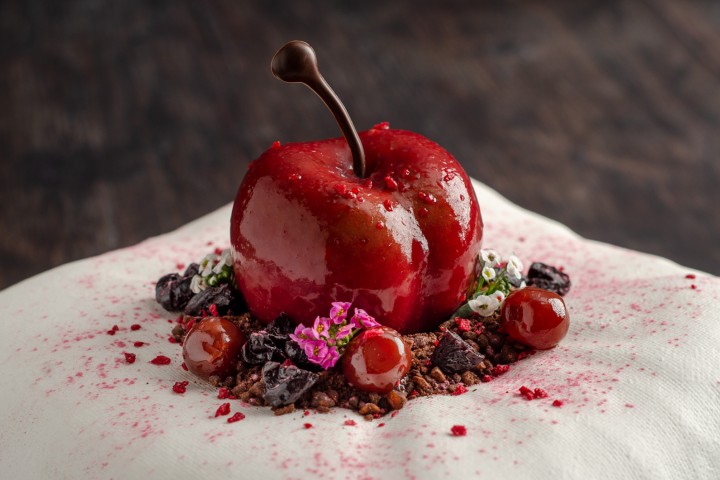 Vicky made this stunning vegan-friendly Sour Cherry and Chocolate Mousse using a range of MSK products.
It was dipped in UltraGel 2 Jelly (MSK-2492) and made in the Cherry Pavoflex mould (MSK-8080). We also used Morello Sour Cherries (MSK-0299), Sour Cherry Compound (MSK-0522) and Macondo 60% Colombian Dark Chocolate by Casa Luker (MSK-3596). It was presented on the Pillow Plate (MSK-5069) for the perfect finishing touch. She piped chocolate to create the stalks.
If you are creating this make sure the mousses are frozen solid (24 hours) before you try to de-mould.
Get in touch if you would like any more details on any of these products.