27 Jan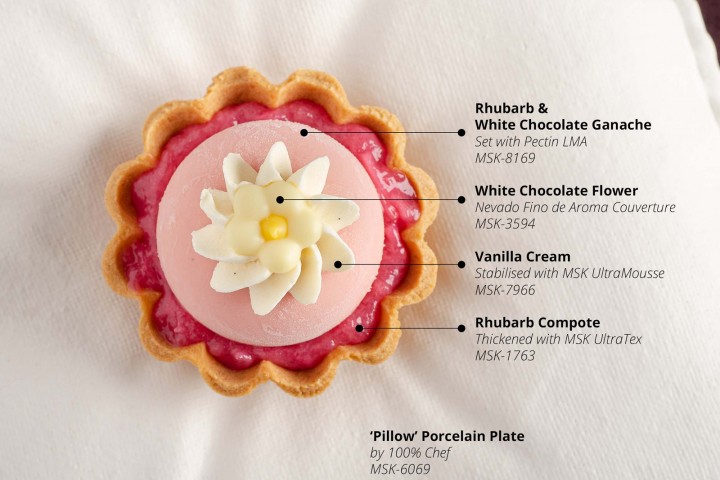 You may remember reading about our trip to Tomlinson's Rhubarb a few weeks ago and we've been using the produce in the kitchen lots after such a thought-provoking day. When working with top quality ingredients like this it is so important not to do too much and ruin the ingredient. We carefully choose products that will enhance and showcase the flavours in dishes we create.
In this dish created by our chefs, the acidity from the rhubarb works well against the sweetness from the white chocolate (Nevado) and the amazing colour comes through as well.
Using Pectin LMA to set the ganache gives a great mouthfeel and doesn't compromise the flavour. Rhubarb has such a high water content that purees and compotes can often be too wet but if you use a little UltraTex it helps to bind this excess water. If you would like to learn more about how we made this dish just send us a message.