01 Jun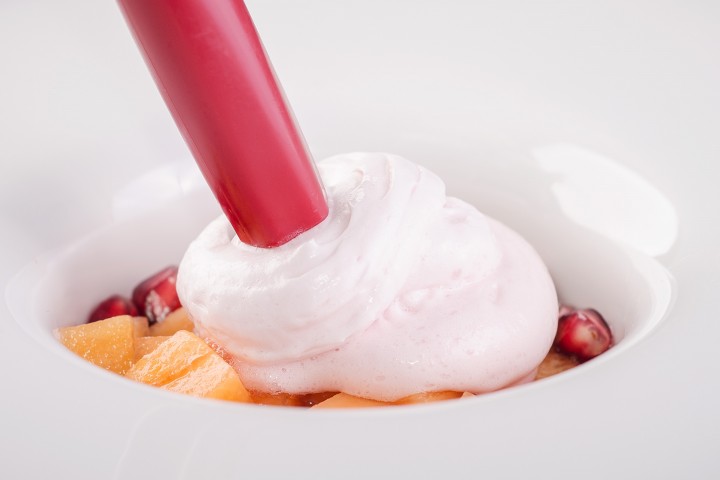 MSK UltraWhip is a versatile whipping and foaming agent for use in the whipper gun and open beater. Foams can be served cold or warm (up to 60 degrees C) and can also be dehydrated to produce crisp, flavourful meringues.
Add 5% UltraWhip by weight to your liquid, allow 5-10 mins hydration time and whisk (or charge if using the whipper gun).
UltraWhip can be used to aerate high fat-based mixes such as hollandaise and even alcohol based cocktail foams, and works great with MSK Eggless for superb vegan cakes, souffles or macarons.
Pomegranate Foam
500g Pomegranate puree
25g MSK UltraWhip
Place the puree in to the whipper gun. Add the UltraWhip and charge with two nitrous oxide cartridges. Shake well and allow to stand for 5 minutes. The mixture will now be ready to serve.