10 May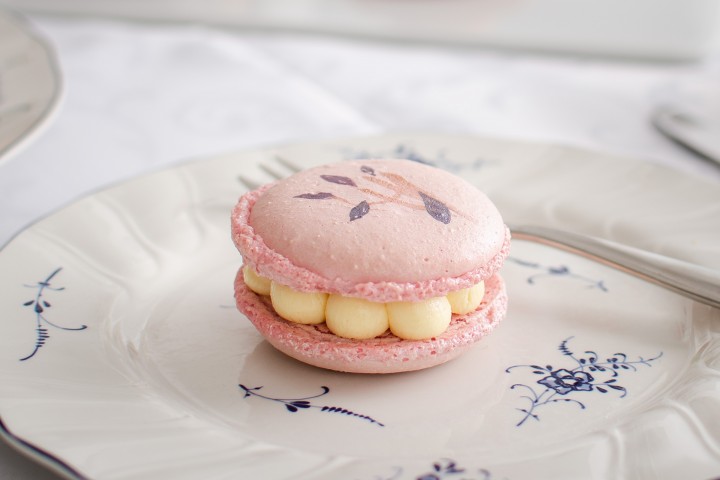 These egg-free macarons use a combination of MSK Eggless, UltraWhip and Silk Gel for a superior result. The UltraWhip aerates the mix, and the Silk Gel emulsifies it. The Eggless provides structure to prevent the baked macaron collapsing, and gives it a characteristic texture which is often missing with other approaches.
150g Water
7.5g MSK UltraWhip
4g MSK Egg-less
2g MSK Silk Gel
150g Caster Sugar
170g Ground Almond
200g Icing Sugar
2g Cornflour
Place the ground almonds, icing sugar and cornflour into a thermomix and blend until you have fine powder and sieve.
Put the water, UltraWhip, MSK Egg-less and Silk Gel into a kitchen aid and whisk for 3 minutes until fully aerated. Add the caster sugar and a colour as required then whisk for a further 2 minutes. Fold the almond mix into the aerated mix, making sure it's fully incorporated. Pipe onto a silpat mat and leave for between 30 and 45 minutes.
Bake at 110°C with the fan set to its lowest speed. Turn the tray after 20 minutes, then bake for a further 50 minutes.