25 Jun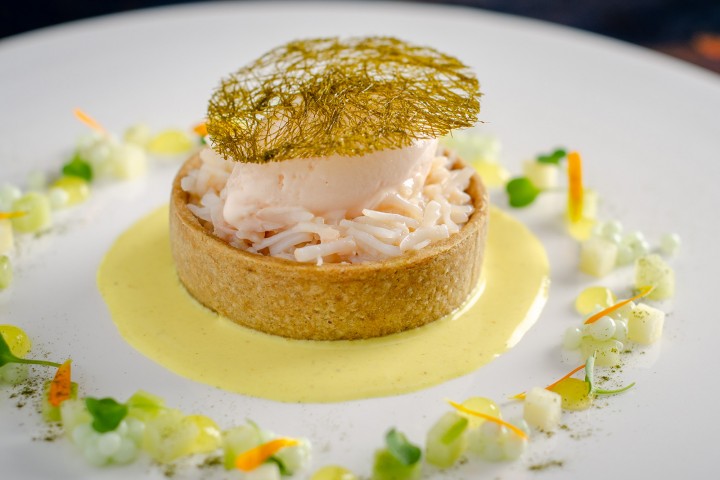 Have you tried our gamtae powder yet? Gamtae is a naturally-grown and hand-cultivated seaweed which is both delicious and highly nutritious. In this crab tart we've used it to give the pastry a subtle flavour of the sea. We've also used our savoury ice cream recipe to make a delicious smoked salmon ice cream, and topped that with a disc of one of our gamtae seaweed sheets. We've dressed the dish with compressed apple and cucumber, marigold petals and wasabi caviar.
Seaweed pastry
500g Plain Flour
250g Unsalted Butter
5g Salt
30ml Milk
2g Gamtae Powder
Smoked Salmon Ice Cream
565g Milk

200g Double Cream
150g Ultralin
4g Salt
3g MSK Flavour Enhancer
5g MSK Silk Gel
Stick blend all the ingredients together until fully dissolved.
Pour into a Pacojet canister but only 2/3 full.
Place something into the middle to create a void. A glass bottle works well.
Freeze until solid.
Remove glass bottle and fill void with your main ingredient (salmon in this recipe).
Refreeze the canister until everything is solid.
Pacotize 3 – 4 times until the ice cream is completely smooth.