08 Jul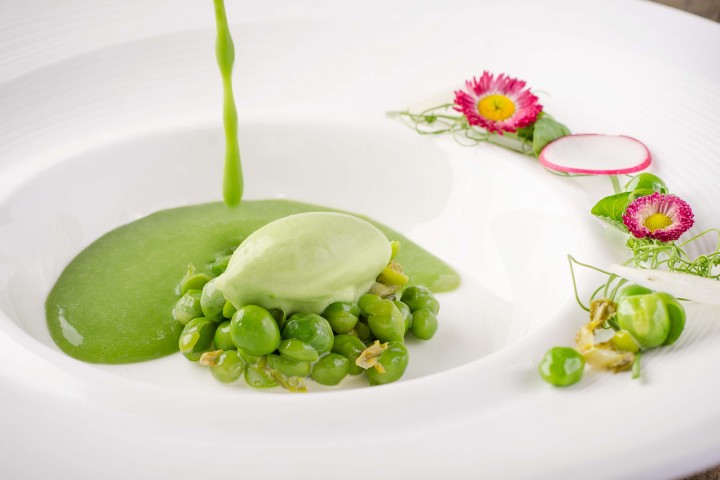 With it being National Ice Cream Month, we are continuing to explore savoury ice cream made using ultralin. UltraLin is made from chicory root and is perfect for use as a sugar replacement in savoury dishes.
This pea flavour ice cream is a really smooth and tasty dish. We used flavour enhancer to boost the pea flavour in this recipe. It provides a mouth-watering boost to the natural flavours and can be used to strengthen savoury flavour profiles. It's also MSG-free and low in salt, so can be used as a salt-replacement too!
Savoury Ice Cream Base Recipe
565ml Milk
200ml Whipping Cream
150g MSK UltraLin
8g Salt
3g MSK Flavour Enhancer
5g MSK Silk Gel
Blend all the ingredients together. Half fill a pacojet container with the mixture and place an empty glass bottle (eg cola bottle) upright in the centre of the container.
Allow the mixture to freeze solid, and then remove the bottle by pouring some warm water into it.
The cavity left by the bottle can now be filled with a wide variety of ingredients from sweetcorn to smoked salmon to flavour your ice cream as required.
Allow to freeze fully before pacotising.