11 Oct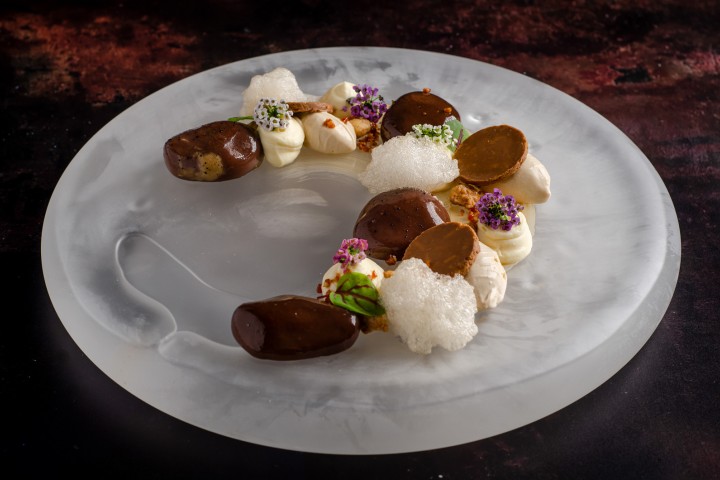 We've gone for something sweet to start our week off. This is our coffee, chocolate and hazelnut chocolate mousse set in the Zen Pebble mould (MSK-8101) and glazed with an UltraGel 2 (MSK-2492) coffee gel.
We used our Pralined Hazelnuts (MSK-2543) in this dish. The stones have been speckled with coloured cocoa butters to give a realistic finish.
We chose to plate it on the extra large ice age plate (MSK-1462). This plate is great because it is filled with a thermal fluid and is safe to freeze. This adds another dimension to the dish and helps to keep it cool.