03 Oct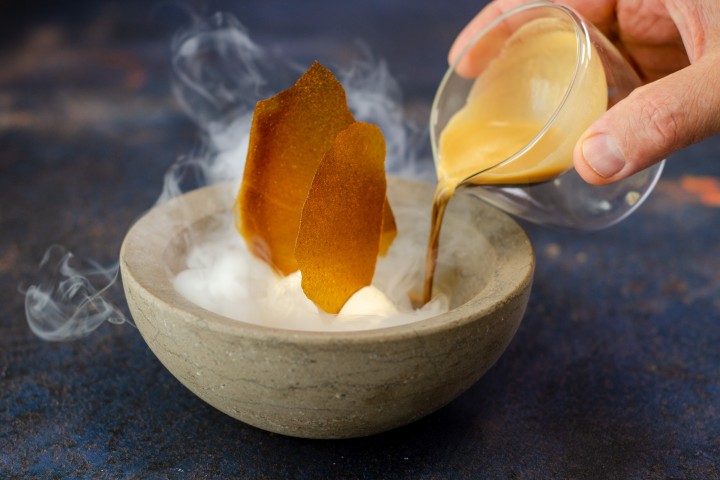 Is an affogato a drink or a dessert? Or both? We don't really know, but we love this Italian treat either way. Pure madagascan vanilla ice cream and a shot of espresso, in this case topped with a glassy coffee tuile made using MSK UltraTex, and a touch of dry ice for some theatrics.
Coffee Tuile
200ml coffee (to desired strength)
8g MSK Ultratex
40g sugar
Combine the ingredients using a whisk.

Spread the mixture on to a silpat in an even thin layer.
Place into a cool oven about 80°C
Allow the mixture to dry fully before removing from the oven (about 2-3hrs)
Break into pieces and store in an airtight box with some silica crystals.