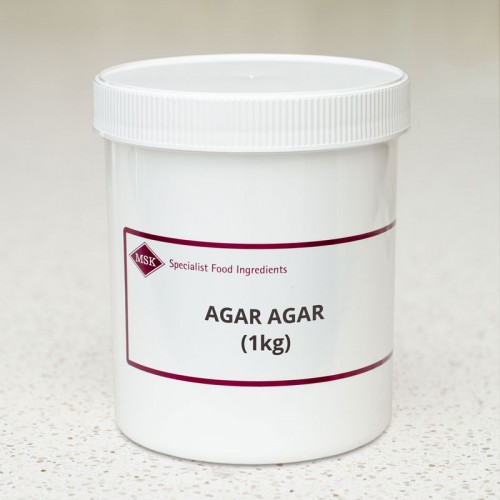 Agar Agar Value Pack, 1kg
Agar Agar is a versatile vegetarian gelling agent used in place of gelatine, which is completely soluble in boiling water. It provides odourless, colourless superior quality gels even at very low concentrations and is in fact the strongest natural gelling agent available.
It can be melted and reset if desired.
Agar Agar solutions gel at temperatures from 35º – 43ºC and melt at temperatures from 85º – 95ºC. The only hydrocolloid that gives gels that can stand sterilization temperatures.
Applications: Bakery. Gelling Agent. Sweets
Rate of Hydration: Requires heating to 100 ºC
Gel Strength: Varied
Colour: Off white powder
Solubility: Hot
Ph Solubility: 4.5 - 9.0
Dosage Rates: 0.5% - 2%
Temperature Range: Gel point 40 ºC. Melt back point is 85-100 ºC
Availability:

In Stock

(more info)
Product Code:

MSK-3850