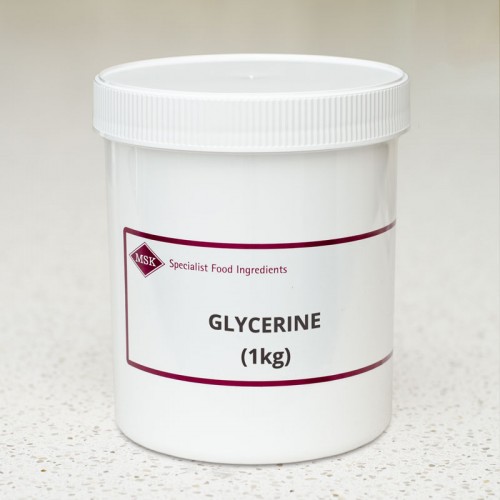 Glycerine, 1kg
Glycerine is used to stop the liquid in soft fillings from escaping into crisp crusts which would make them soggy.
Glycerine is a viscous clear oily liquid, with a sweet taste.
Glycerine is hydrophilic (waterloving) and is used to keep products such as dried fruits from getting too dry. Glycerine is about 25 percent less sweet than sugar, so it can reduce the sweetness in products that require sugar for other reasons.
Availability:

In Stock

(more info)
Product Code:

MSK-1163