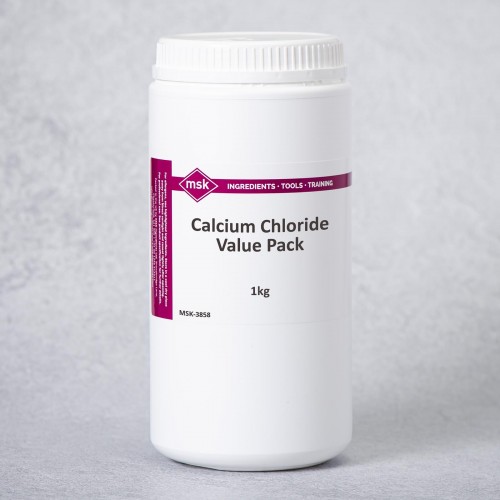 Calcium Chloride Value Pack, 1kg
Making coloured and flavourful translucent caviar-sized pearls from just about any liquid is possible by following a very simple process.
The ingredients used to make the spheres are as follows:
Sodium Alginate – An extract of seaweed used to thicken the liquid. Use 1% of the liquids weight.
Calcium Chloride – An extract of natural salt brine. Reacts with the Sodium Alginate to form the skin or outer of the sphere. Add 1 – 2% relative to weight of water. Ideal for use in spherification due to the high calcium content (36.1%).
Calcium Chloride is hydroscopic and so must be kept in tightly-sealed containers.
Availability:

In Stock

(more info)
Product Code:

MSK-3858