04 Aug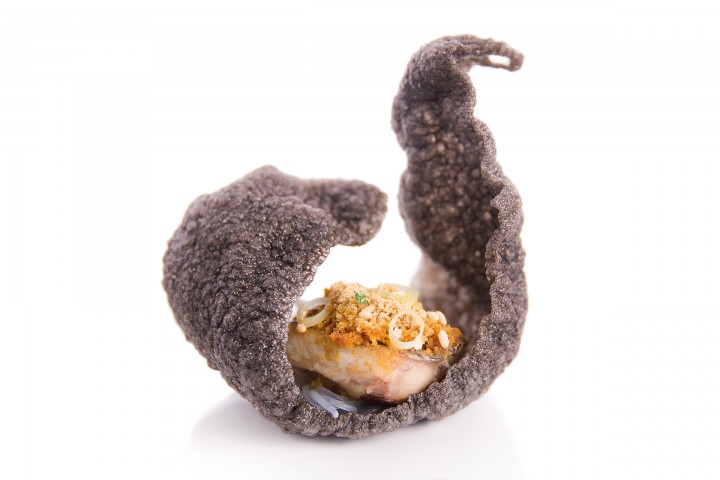 MSK UltraSec has been specifically engineered to turn almost any liquid into a powder form. UltraSec works best with strong or intense savoury flavours to retain the essential character of taste while delivering innovation and interest to canapé and savoury dishes.
UltraSec powders can be used to:
sprinkle onto dry crisps or tuiles
add burst of flavour to soups that will magically disappear once the soup is poured over
purely as an additional texture
as a rimming powder for cocktails
Powders can be obtained from a ratio of 40% liquid to 60% UltraSec – recommended liquids include: vinegars, mustards, soy sauce, stock sauce, vegetable concentrates and dressings.
Soy and ginger powder recipe
40g Good quality soy sauce
2 drops MSK Ginger Essential Oil
60g MSK UltraSec Savoury
Mix together the soy sauce and the ginger essential oil.
Slowly begin to incorporate the Ultrasec powder and mix using a rubber spatula until the mixture has a sand-like texture. Pass through a fine sieve. The powder can be reserved in a cool dry atmosphere until ready to serve.
In this dish we've used the powder as a garnish on a canape served on one of our sepia tapioca crackers.