03 Aug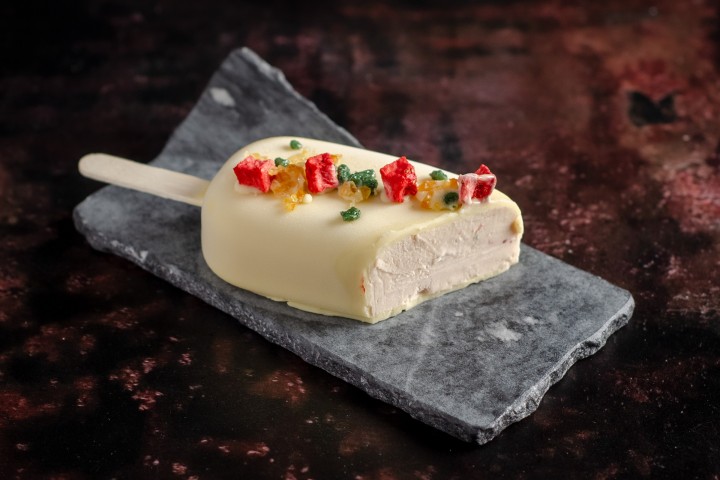 Perfect for the hot weather, these refreshing Magnum-style ice creams are made using a reduction of Pimm's and a selection of MSK flavours and flavouring compounds to recreate the refreshing summer drink. Reduce one bottle of Pimm's down to 150ml to start.
Pimms Ice Cream Recipe
200ml milk

75ml Pimms reduction
160g Egg Yolks
50g Sugar
30g MSK Ice Cream Stabiliser
400g Double Cream (whipped)
6 drops MSK Garden Mint Flavour Drops
10 drops MSK Cucumber Flavour Drops
25g MSK Strawberry Compound
25g MSK Green Apple Flavouring Compound
Pinch of Malic acid
Half a lemon (juiced)
Boil the milk and pour over the yolks and sugar, then cook like an Anglaise until thick.
Add the Reduced Pimm's and MSK flavours.
Gently fold in the whipped cream.
Pipe into moulds and freeze.
White chocolate coating/dip
400g Nevado Undeodorised White Chocolate by Casa Luker
160g Cocoa Butter
10g Vegetable Oil
Melt all the ingredients together and then dip the ice creams in all the way for the coating.
Garnish with candied yuzu zest, freeze dried strawberry pieces and mint fragments.