24 Mar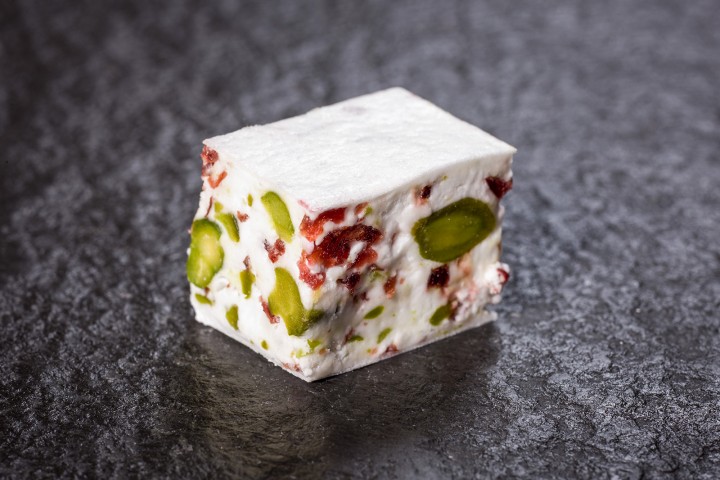 This is a simple recipe for a cranberry and pistachio nougat, using MSK Hyfoamer.
200g MSK Peeled Pistachio Nuts
150g Dried Cranberries
320g Sugar (A)
80g Glucose
100ml Water
100g Honey
40g Egg White
5g MSK Hyfoamer
80g Sugar (B)
MSK Non Dissolving Sugar
Place 320g sugar (A), glucose and water in a pan and boil to 145°C.
In a separate pan bring the honey to a boil.
On a machine, mix together the egg white, Hyfoamer and 80g of sugar (B) and whisk on a high speed.
Slowly pour the boiling honey over the mixture while whisking continuously.
Heat the syrup until it reaches 145°C and then carefully pour the syrup over the mixture while whisking continuously, then reduce to a medium speed.
Continue to whisk the mixture until cool. Remove the mixture from the machine and fold in the pistachios and cranberries by hand.
Spread the nougat out on silicone paper that has been dusted with non dissolving icing sugar.
Allow the nougat to fully cool.
Cut as desired.