18 Jun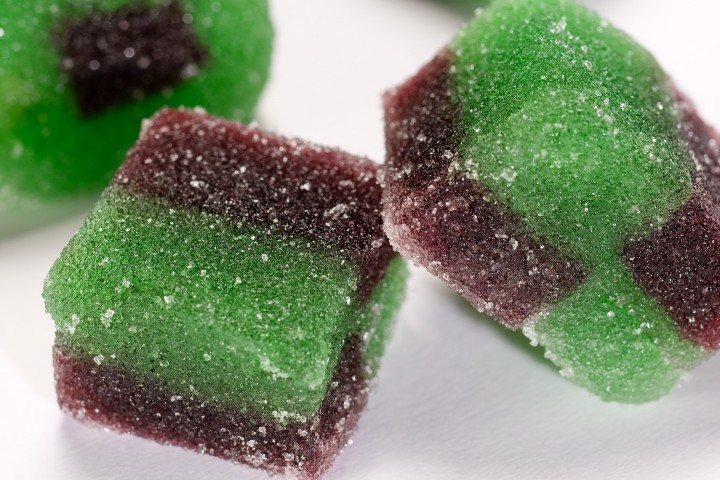 MSK's Slow-Set Pectin is the perfect pectin for making pâte de fruits. It's a yellow pectin (pectin jaune), but designed to set a little slower than normal, so that at the dosage needed for pâte de fruits you still have enough working time to work and shape these little treats how you need them. For example you could layer different flavours as we have done for the apple and blackberry pâte de fruits shown in the picture.
Apple Pâte de Fruits Recipe
20g MSK Slow Set Pectin
850g Granulated Sugar, divided
600g Water
185g Glucose
15g MSK Citric Acid
150g MSK Apple Compound
Combine the pectin with 70g of the sugar.
Place the water into a large pan, add the pectin mixture and then bring to the boil.
Add the remaining sugar (780g) and the glucose, then boil until the mixture reaches 106°C.
Remove the pan from the heat and stir in the apple compound and the citric acid.
Pour the mixture onto a tray lined with aluminium foil. Allow to cool completely and cut into 1" squares.
To serve, roll the pâte de fruits in caster sugar or for an added effect use MSK crackle crystals.