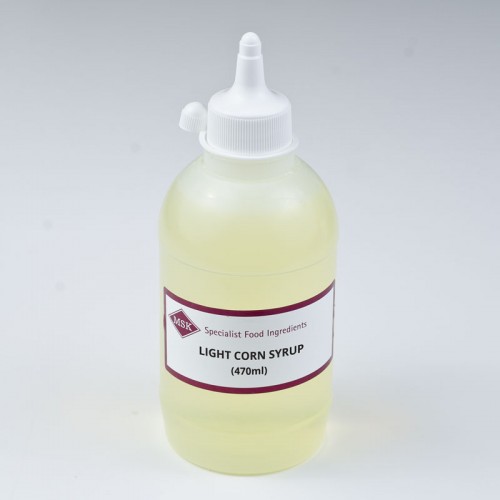 Light Corn Syrup, 470ml
Corn syrup is a viscous sweet liquid which is created by processing cornstarch with acids or enzymes.
Corn syrup contributes silky smoothness and adds moisture and chewiness to such baked goods as cakes and cookies. When cooked with granulated sugar to make syrups and fondants it helps prevent crystallisation.
Dark corn syrup is a mixture of light corn syrup and darker syrup produced during the refining of sugar. It is often used in pecan pie fillings to provide a deep butterscotch taste.
The flavour of light corn syrup is more neutral.
Availability:

In Stock

Product Code:

MSK-1678