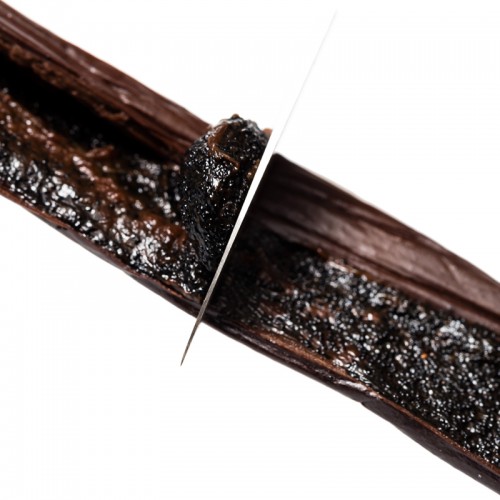 Madagascan Bourbon Vanilla Beans, 250g
A premium vanilla bean, naturally sweet and soft, suitable for most applications and with a good yield.
MSK only supplies the highest quality, richest aroma, grade A 'black' vanilla beans: guaranteed to be soft and moist and give the highest yields of seeds and oil.
Vanilla beans should be dark-skinned, plump and moist, with a rich aroma. They will often develop a white dusting of natural vanillin crystals which are a sign of high vanillin content and fantastic flavour.
With vanilla harvests having been so poor at times over the last decade, and prices rising so high, the market has become flooded with poorer-quality beans grown and harvested in haste. The 'green' (unripe) beans and 'red' (extract quality) beans tend to be thinner, drier and lack the creamy sweetness and high yield of the gourmet 'black' beans.
Our vanilla beans will last for up to 2 years if stored properly at room temperature.
Availability:

In Stock

Product Code:

MSK-7675