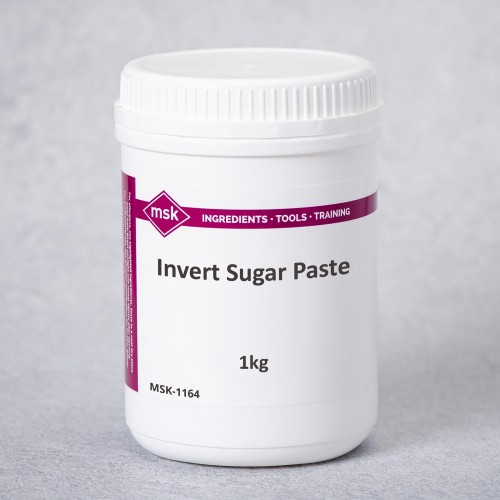 Invert Sugar Paste, 1kg
Invert sugar is created by heating sugar syrup with a small amount of acid. This process inverts or breaks down the sucrose into its two components of glucose and fructose, thereby reducing the size of the sugar crystals.
The product retains moisture which slows down the crystallisation process of sugars, which in turn improves shelf life and viscosity. The fructose element of invert sugar paste enhances and lifts natural fruit flavours.
Availability:

In Stock

Product Code:

MSK-1164