18 Jul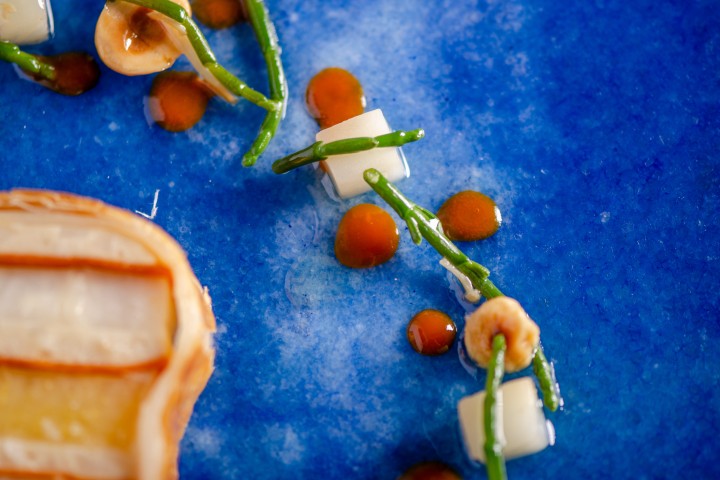 We love a time-saver at MSK and this technique is a cracker. It uses our Spray Dried Tomato Powder with a bit of vinegar and MSK UltraTex to make a smooth, glossy fluid gel in no time at all. What's more, this technique can be used with any of our spray dried powders. For example the image above is of a carrot and vinegar fluid gel we made for plating up our winter vegetable pie a few months ago.
Tomato Vinegar Fluid Gel
100g White Wine Vinegar
50g Water
7g MSK Spray Dried Tomato Powder
10g Sugar
12g MSK UltraTex
Warm the vinegar and add the tomato powder and sugar.
Add the UltraTex and to the water and mix well.
Gradually pour the vinegar mix into the water mixing well until you have smooth fluid gel.
You can use more or less UltraTex as you need to control the viscosity to your requirements.