10 May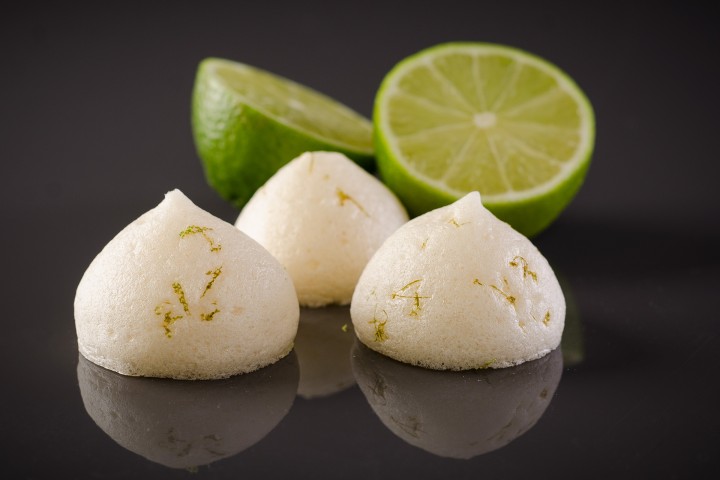 These great little meringues are incredibly flavoursome but can't be made with a normal meringue mix because of the alcohol content, which is why we use UltraWhip.
MSK UltraWhip is a versatile whipping and foaming agent for use in the whipper gun and open beater. Foams can be served cold or warm (up to 60 degrees C) and can also be dehydrated to produce crisp, flavourful meringues like these.
Add 5% UltraWhip by weight to your liquid, allow 5-10 mins hydration time and whisk (or charge if using the whipper gun).
UltraWhip can be used to aerate high fat-based mixes such as hollandaise and even alcohol based cocktail foams, and works great with MSK Eggless for superb vegan cakes, souffles or macarons.
Mojito Meringues
250g Soda Water
30g MSK Panela Sugar
40g Lime juice
20g Rum
17g MSK UltraWhip
Place all the ingredients into a mixing bowl and whisk on a slow speed for 2 minutes. Increase the speed and continue to whisk for a further 6 minutes until the mixture is fully aerated. Place the mixture into a piping bag and pipe onto a non-stick silicone mat and dehydrate at a low temperature in the oven or overnight in a dehydrator until the meringues are completely dry.