25 Sep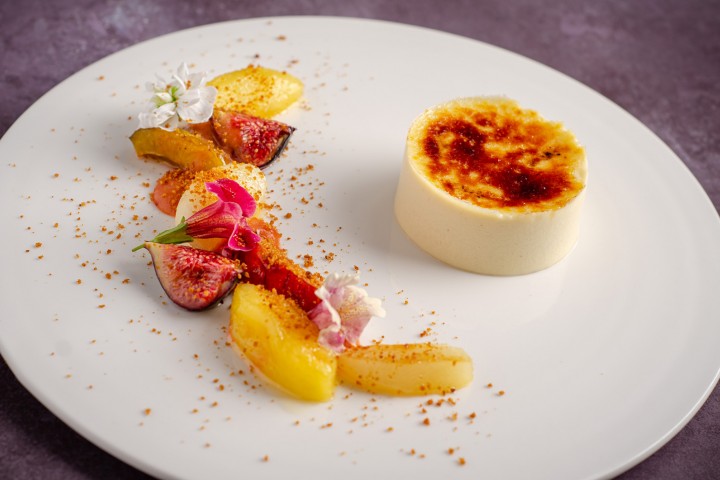 Can you believe it's only three months until Christmas? We know chefs are already planning for the festive season and so we'll be sharing lots of ideas and inspiration over the coming weeks.
First up is our Christmas Crème Brûlée. This was made using our UltraGel 5. The dish has a winter spiced flavour of cinnamon, nutmeg, ginger and clove with roasted fruits.
By using MSK UltraGel 5 it is very easy to make a demoulded crème brulee. Get in touch if you would like to know more.
Spiced Crème Brulee
550g Double Cream

400g Milk
40g Sugar (A)
8g MSK UltraGel 5
40g Sugar (B)
Nutmeg, Cinnamon, Ginger, and Clove
Put the milk, cream, sugar (A) and the spices into a pan and bring to the boil.

Mix sugar (B) and the UltraGel 5 together and add to the milk mix making sure the liquid is above 80°C.
Bring back to the boil and keep boiling for 1.5 – 2 minutes.
Strain the mix through a fine sieve and leave to cool slightly.
Pour the mix into desired moulds and refrigerate for approximately 8 hours until set.
Demould and use as required.