18 Sep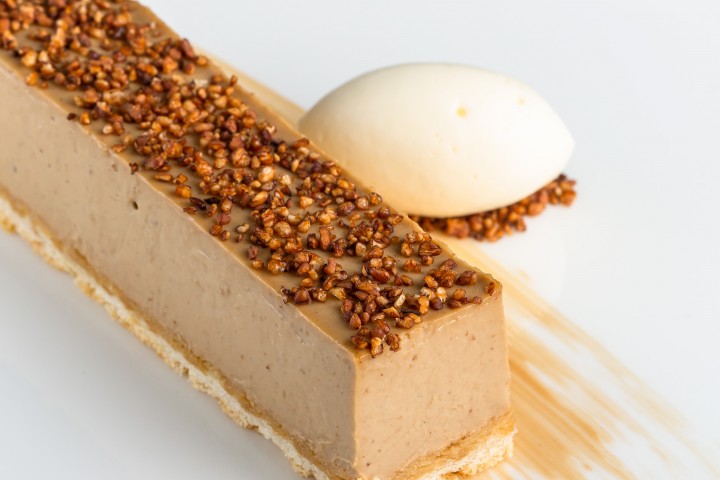 This stunning tart uses our wild madagascan sugar, set with carageenan iota.
300ml Milk
200ml Whipping cream
4 Egg yolks
100g MSK Wild Madagascan Sugar
1g MSK Carageenan Iota
Place the cream into a pan over a medium heat and bring to the boil.
Whisk together the egg yolks and 75g of the sugar. Pour a little of the boiled cream over the yolk mixture and mix well.
Pour this mixture over the remaining cream, mix well and return to the heat, cook out until the mixture reaches 82°C or until the mixture is thick enough to coat the back of a spoon.
Mix the Carrageenan Iota with the remaining sugar and add to the milk and bring to the boil.
Combine the milk and cream mixtures together and pass through a fine sieve.
Pour the mixture into the baked tart case and place into the fridge for 2 hrs to set.