10 Jul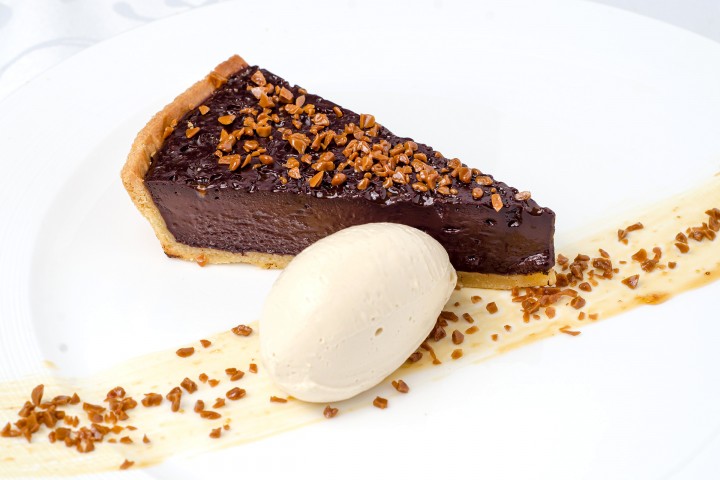 This unique origin chocolate from the tropical forests of the Colombian coast has notes of vanilla and pepper with deep fruity tones to create a stunning dish with a blend of bitter, sweet and a hint of salt.
For the Pastry:
125g unsalted butter
250g plain flour
75g icing sugar
3 egg yolks
15ml cold water
Place all the ingredients into a food processor and blitz until the mixture begins to come together. Tip the dough onto a lightly floured surface and knead to form a ball. Wrap the pastry in clingfilm and chill for 30 minutes. Roll out and use to line a 20 cm flan ring set on a baking sheet. Prick the base with a fork and line with baking parchment and baking beans.
Bake in a preheated oven at 200°C for about 10 minutes, then remove the paper and brush the pastry with lightly beaten egg yolk. Bake for a further 5 minutes to dry out.
For the filling:
400g Tumaco 85% chocolate
50g salted caramel pieces
500g double cream
2 eggs

Place the chocolate into a bowl and melt over a bain marie. Place the cream into a saucepan and bring to the boil. Gently whisk the cream into the melted chocolate and allow the mixture to cool slightly. Lightly whisk the eggs and add to the chocolate mixture.

Pour the mixture into the baked tart case and sprinkle with the salted caramel pieces. Place into a cool oven at 150°C. Bake for 20-30 minutes until the mixture is set. Remove the tart from the oven and allow to cool fully before using a sharp knife to trim the edges of the pastry. Slice and serve.