11 Jul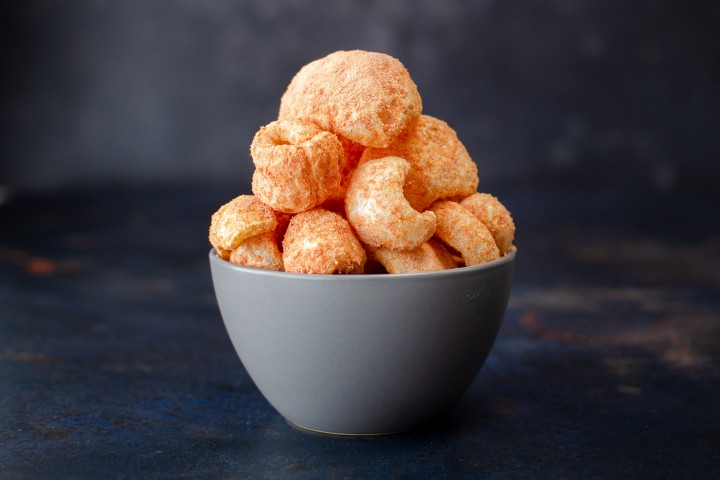 Our Tomato Powder is great for making seasonings and coatings for your dishes and garnishes. Here's a quick recipe for making a fantastic seasoning which we've used to coat our pork scratching popping rinds, but you could also use this for crisps, tuiles or even as a coating for chips and fries.
The maltodextrin is used here to help disperse the tomato powder and keep it flowing freely. We add a little of our flavour enhancer as well which helps give the seasoning a wonderful umami flavour whilst keeping the salt levels down. It's also MSG-free.
Seasoning Mix
60g MSK Spray Dried Tomato Powder
7.5g MSK Balsamic Vinegar Intense Flavour Powder
25g Salt
3g Cracked Black Pepper
10g MSK Flavour Enhancer
60g Maltodextrin
Mix all the ingredients together to make your dry seasoning, then fry up your popping rinds. We use 30g of the seasoning mix for 60g of pork rind pieces.