25 Oct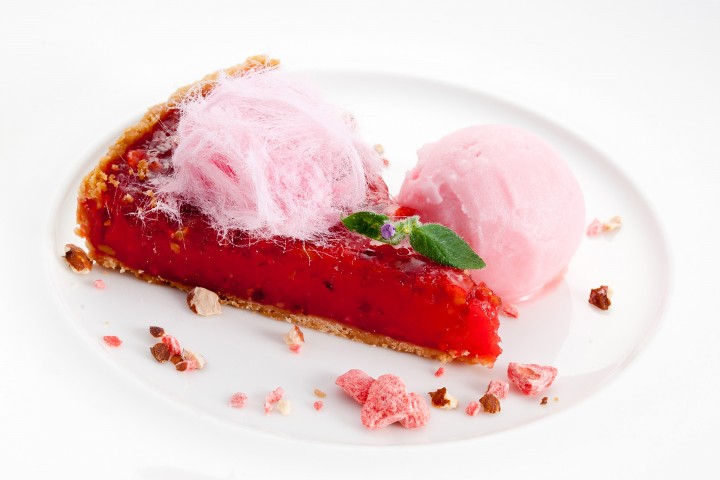 Pink pralines are almonds with a pink sugar coating. They can be eaten as they are or used as a flavouring in desserts, petit fours or brioche (brioche aux pralines roses).
We're quite fond of this pink praline tart so we thought we'd share the recipe with you.
275g MSK Pink Praline Pieces
225g Double Cream
2 Eggs
Juice Half a Lemon
30g Sugar
Line and blind bake a sweet pastry tart case. Place the pink praline pieces and cream into a saucepan on a low heat for 15 mins. Whisk the eggs and sugar together.
Remove the pink praline mixture from heat and stir in the lemon juice. Gently stir in the egg mixture until fully combined.
Pour the mixture into the tart case and bake at 100°C for 45 mins/1 hour or until the mixture is just set.
Serve the tart at room temperature.