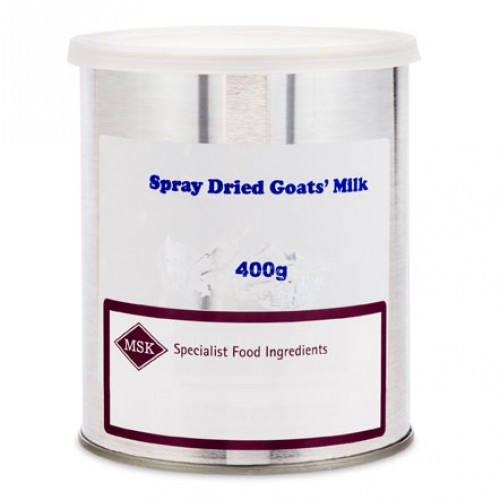 Whole Dried Goats Milk, 400g
Prepared only from fresh full cream milk that has been simply spray-dried to yield a free flowing powder of superb quality.
It does not depend upon supplies of frozen goats' milk for its production and so retains more of the natural vitamins and goodness. It is available in 400g (14oz) diaphragm-top canisters, equipped with a resealable plastic cover.
It is a useful thickening agent for yogurts, cheese, ice-cream, confectionery and other dairy goat produce.
Availability:

In Stock

(more info)
Product Code:

MSK-3674