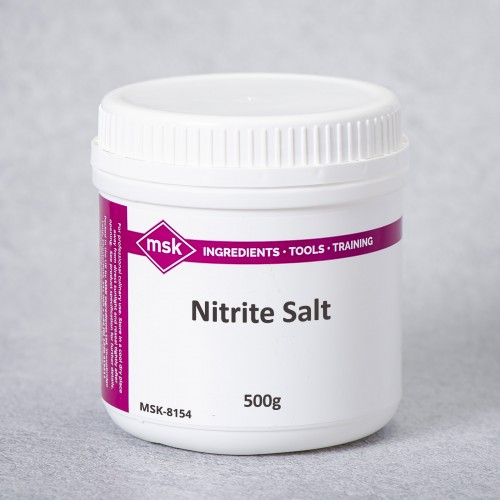 Nitrite Salt Curing Salt, 500g
A natural preservative used for curing meats and giving the characteristic pink colour for bacon and hams.
Nitrite salt is a blend of normal salt with sodium nitrite which acts as an anti-oxidant to preserve the meat and prevent bacterial growth: particularly botulinum.
Can be used either for dry curing or as a brine solution.
Availability:

In Stock

(more info)
Product Code:

MSK-8154