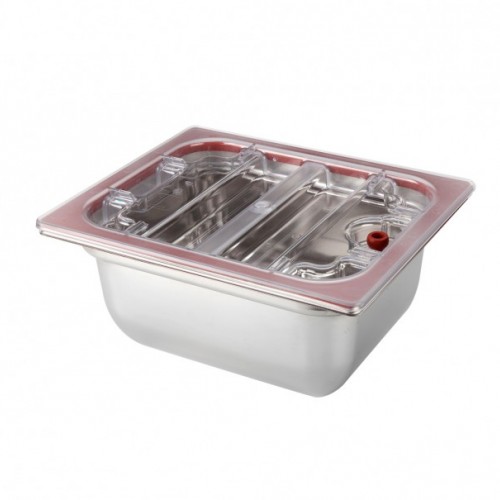 2-3 Weeks
BrickVac Polycarbonate Cover 1/2 GN by 100% Chef, 1 unit
Cover for BrickVac containers GN 1/2 150 container.

Cover size: 33 x 27 x 4 cm.

BrickVac containers are making a new start in the world of modern cuisine. Not only are they indispensable for storing your products in vacuum without damaging them with pressure (e.g. salads). Now you can use them for many more purposes like: chocolate or cheese Soufl-Air technique. vacuum brining and vacuum syrup impregnation. etc.

Short-term storage of freeze-dried or dehydrated products. preservation of works with sugar. caramel. crispies. pastry. obulato. etc. Humidity is no obstacle in producing large amounts.
Availability:

2-3 Weeks

(more info)
Product Code:

MSK-5199