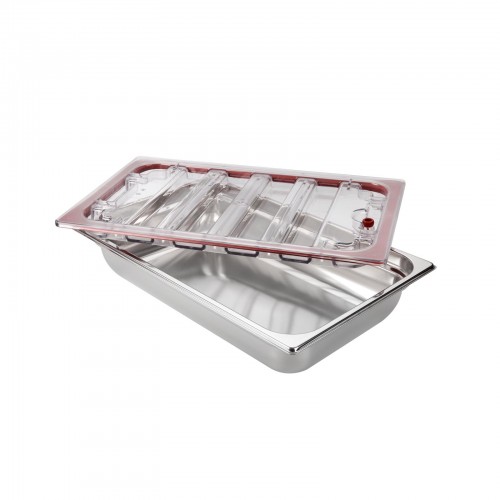 2-3 Weeks
BrickVac Polycarbonate Cover 1/1 GN by 100% Chef, 1 unit
Polycarbonate Cover for BrickVac GN 1/1 Aeration containers.

Cover size: 53 x 33 x 4 cm.

BrickVac is indispensable to sous-vide store your products (like salads, green, etc.) without damaging them with pressure. Now you can easily make chocolate, or cheese aero, vacuum brining, vacuum impregnation and so on.

BrickVac allow short term storage of freeze-dried or dehydrated products, as well as preserving sugar crafts, caramel biscuits, crunchy snacks, pastry and obulato©.
Availability:

2-3 Weeks

(more info)
Product Code:

MSK-5201