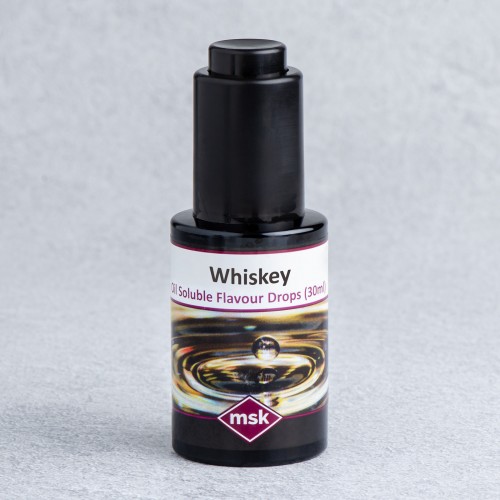 Whisky Flavour Drops (oil soluble), 30ml
Many of our flavouring oils are pressed from the plant or fruit and then purified. This process cleans the oils visually and increases their purity of flavour while adding tartness.
Each fruit or plant has been selected for its unique flavour characteristic.
Flavouring oils are natural products and offer excellent value for money, ease of use and have an extensive shelf life.
Dosage: 'To Taste', simply add a few drops of oil in chocolate, desserts, ganaches, marinades and sauces.
Availability:

In Stock

(more info)
Product Code:

MSK-3835