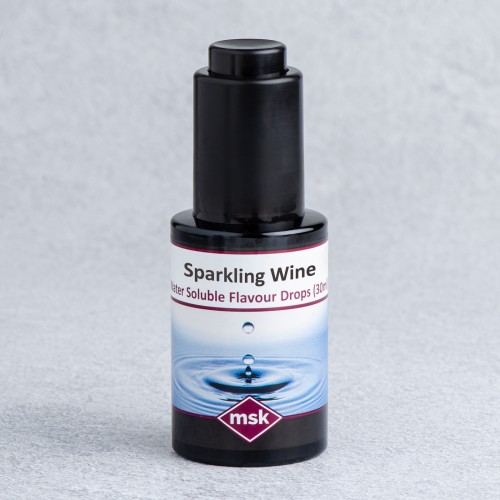 Sparkling Wine (Natural) Flavour Drops (water soluble), 30ml
Sparkling Wine (Natural) Flavour Drops (water soluble), 30ml
Flavour Drops are water soluble intense flavours which provide a unique and exceptionally efficient method of adding flavour to dishes.
Highly concentrated, they can be easily diluted to impart flavour into any mix where liquid can be added. They offer a great degree of flexibility regarding the level of flavour required, allowing you to create exciting dishes bursting with full flavour or offering more subtle hints of flavour tones.
Flavour drops are highly versatile and are especially good at flavouring ice cream, chocolate ganaches, sorbets, patisserie and creams etc.
You can also use these fantastic flavourings to increase the top notes of the dish whilst preserving the texture of the natural product.
Dosage: 1-2ml will flavour 1l of base liquid.
Availability:

In Stock

(more info)
Product Code:

MSK-1434