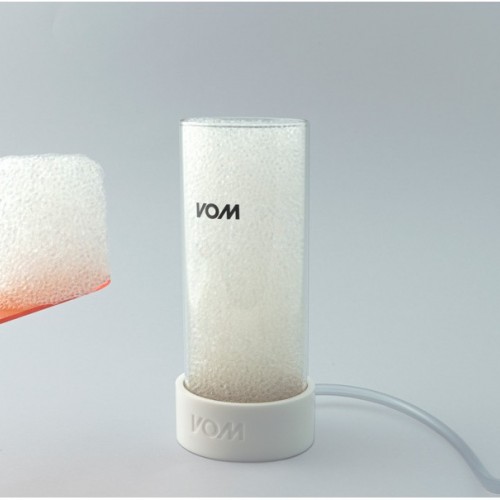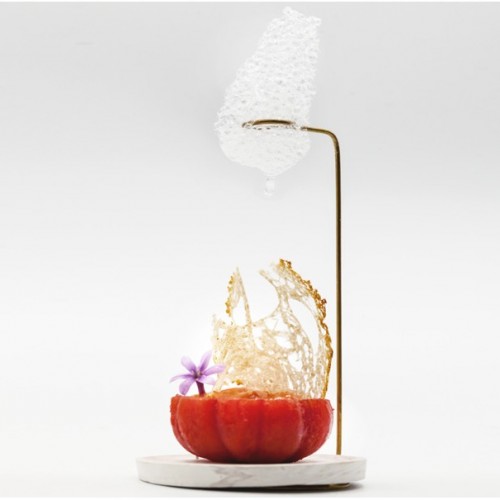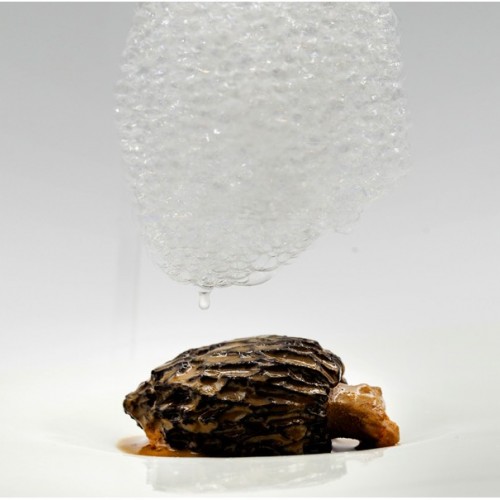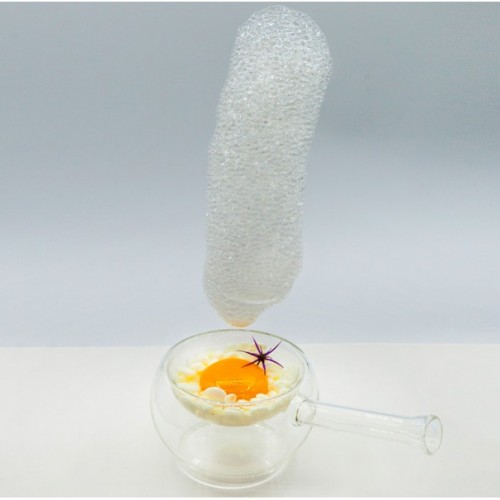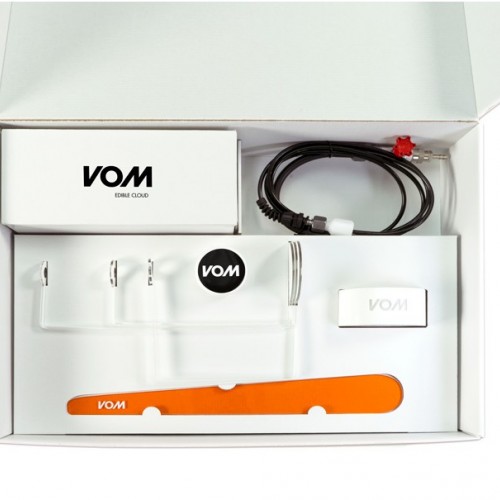 VOM Kit for Edible Flying Clouds, 1 unit
Create Edible Flying Clouds with the VOM!
Formed by fine bubbles filled with helium gas, these clouds can be made of an infinite number of flavours and aromas. They can also be shaped into figures, discs or creative forms with the buoyancy to rise into the air.
Serve these ethereal morsels as a decorative, gustatory or WOW! effect. Hold the cloud on top of glasses or plates, letting it drip in front of diners, emulating the rain from a cloud.
Unlimited functions, recipes and above all the surprise and admiration of your customers. Designed for Bartenders, Chefs and Pastry Chefs, let VOM inspire your imagination!
Your Kit contains:
- Vessel Tube
- Precision-regulated valve connection for helium
- Silicone base and microperforated diffuser.
- Formula 1 - Powder solution. Bottle 30 g
- Ringmaster
- Acrylic holders to hold the clouds: Drinks S - Drinks L - Food
- Adapter for mini bottle (helium bottles for balloons)
- Connection with precision regulating valve for helium
- Basic instructions and recipe booklet
Availability:

In Stock

(more info)
Product Code:

MSK-5472