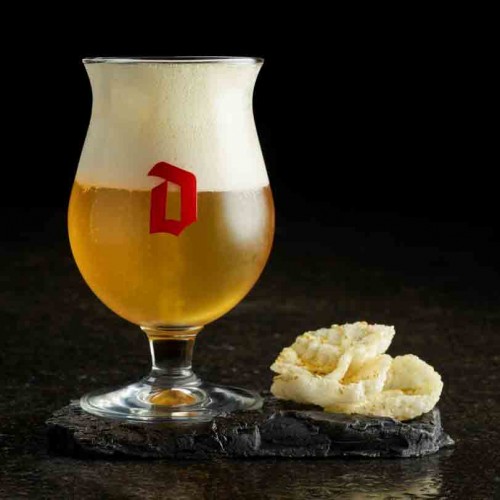 Duvel & Gomasio Cocktail Bites, 185pk
COCKTAIL-BITES DUVEL & GOMASIO
Cocktail Bites Duvel & Gomasio are super cool chips with a great shape and taste. This Cocktail-Bite is perfect for hospitality establishments that want to surprise their guests by accompanying their cocktails and drinks with a striking and original bite. You can fry and season the bites with Duvel flavour during preparation and season them with the gomasio spice mix, which is made up of curry spices, sesame seeds and salt.
INSTRUCTIONS FOR USE
Deep-fry for several seconds at 180°C. Season immediately with gomasio-spices while the bites are still warm.
STORAGE ADVICE
Store at room temperature in closed packaging.
Availability:

In Stock

(more info)
Product Code:

MSK-5101