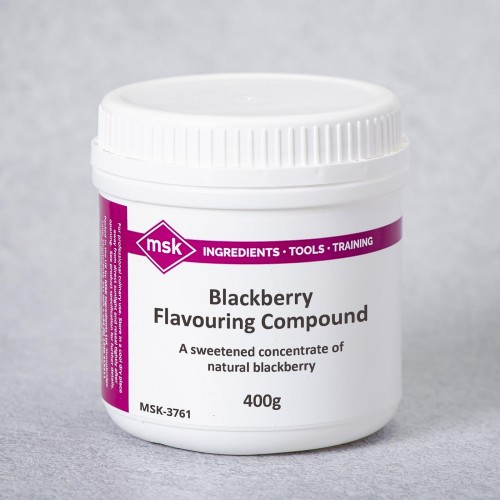 Blackberry Flavouring Compound, 400g
Our Flavouring Compounds are exceptionally high quality natural flavours that have superb texture and colour.
They are concentrates of the natural product and will flavour any dish where a paste can be added - including just about all aspects of dessert work.
The pastes can also be used to flavour ice creams, parfaits, mousses and sauces.
Dosage: Only 30g is required to fully flavour 1 Litre of Ice cream (3-5%)
Availability:

In Stock

(more info)
Product Code:

MSK-3761