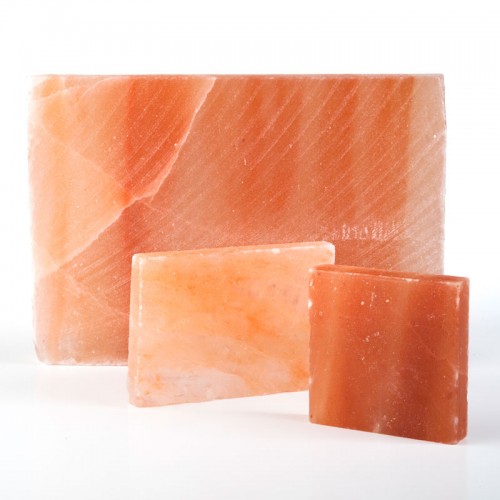 2-3 Weeks
Salt Plate Block 29x21x4cm, 1 unit
Salt Plates - The Best Plate In The World
The Salt Plate can accommodate a range of temperatures from -196˚C to +350˚C.
The nonporous nature of the salt plate means the surface is non-stick, superior to teflon, ceramics and even silicone.
When cooking on a salt plate, place the plate over a gas, charcoal, or any other naked flame.
The heating must be gradual, starting with the heat source at it's minimum level. The heating period will take from 30 to 45 minutes, this means from 10 to 15 minutes at the minimum level, 10 to 15 minutes at medium power and the same period of time to the highest level.
It's important to note that the plate will change its colour and appearance during the heating.
Also some cracks will be heard and it is possible that some fissures can appear. These fissures could become deeper cracks if the plate is not completely dry before using.
Cleaning Instructions
After each use and when the plate is cool, it is recommended to wash the plate with lukewarm water and a soft brush or sponge. This will remove a micro layer from the surface of the plate and it will appear like new, ready for the next use.

It is extremely important to dry the plate well after washing and store it in a dry place.

Due to the natural antimicrobial property of the salt, no bacterial growth is possible.
Availability:

2-3 Weeks

(more info)
Product Code:

MSK-3097