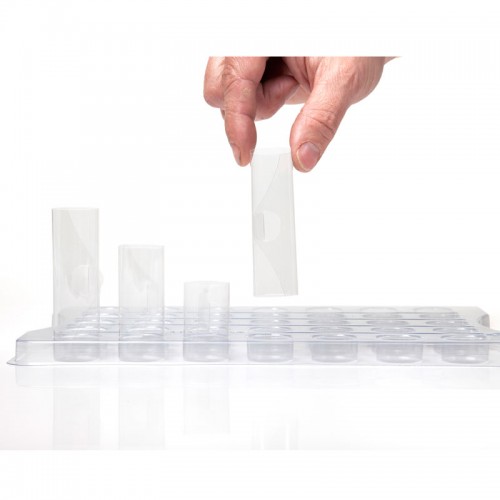 EasyMould Base for Round Moulds, 8pk
Easymould is a fast and easy system for shaping and sizing food moulds.
The system comprises;
Flat, die-cut, food safe, plastic sheets that can be used to make moulds for shaping food
A tray to hold a group of moulds in place Ideal for preparing jellies, mousses, tartars, ice creams, sweet or savoury lollypops etc.
Each tray holds 35 cylinders.
Availability:

In Stock

(more info)
Product Code:

MSK-3052