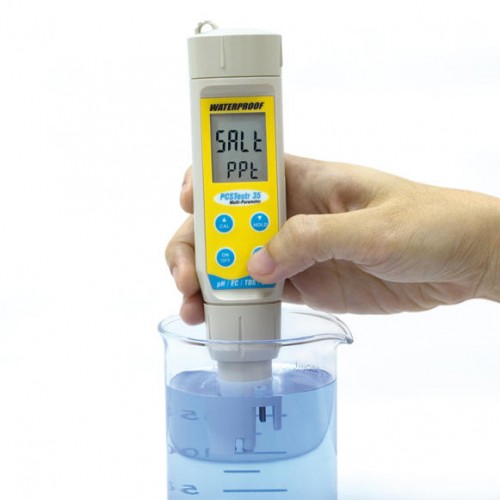 2-3 Weeks
Digital Salinity & PH Controller, 1 unit
Accurately monitor the salinity and pH of your recipes.

To measure and control the salt of the foods that are served in your restaurant. Ideal for those concerned about their salt intake as it is capable of reading the salinity of a liquid or a solid. Calculate grams of salt per 100 gr. Ideal for cooking vegetables, pasta, rice, seafood, etc... This meter also allows you to measure the acidity or alkalinity of liquids. Essential in the process of gelation or spherification. Enables you to anticipate mistakes and work with complete control over the process, helping you to achieve highly accurate results. Additionally, the PHScan meter has a temperature sensor - press [° C] to display the temperature. The meter automatically shuts off after 8 minutes without use. Fully waterproof, even when completely submerged. Characteristics:

- PH Range 0.00 ~ 14.00pH

- Accuracy ± 0.01pH

- Temperature Range 0 ~ 50oC

- Salinity range 0.0 - 99.9 ppm, 100 - 999 ppm, 1 - 10ppt

- 2 years warranty.
Availability:

2-3 Weeks

(more info)
Product Code:

MSK-4564