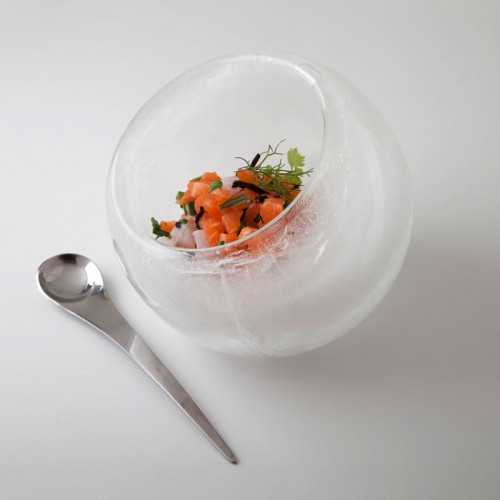 2-3 Weeks
Ice Bowl (Ext dia 12 x 13cm, 120ml), 1 unit
Ice Bowl is made from borosilicate, which is a hard glass that can withstand extreme temperature.

The bowl is double walled, allowing you to make a decorative ice bowl by simply freezing, after filling the double wall with water and garnishes. Freezing in layers allows you to decorate the bowl with coloured water or products such as flowers and seaweed.

The frozen ice bowl is ideal to serve any cold soup, ice cream, shell fish salad etc.
Availability:

2-3 Weeks

Product Code:

MSK-3084