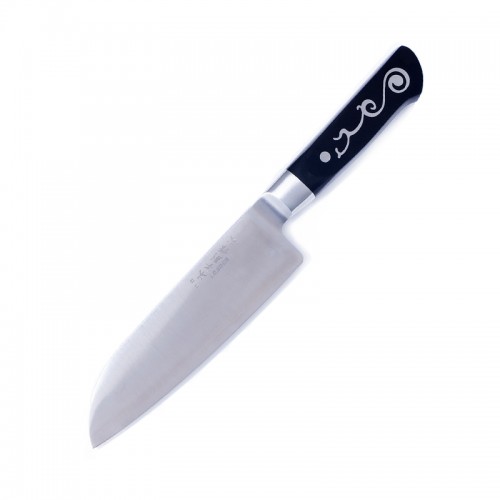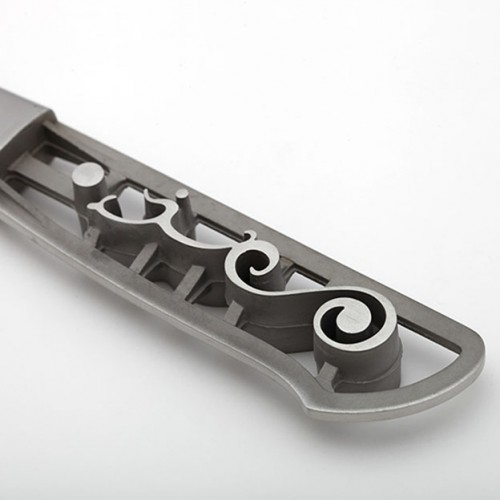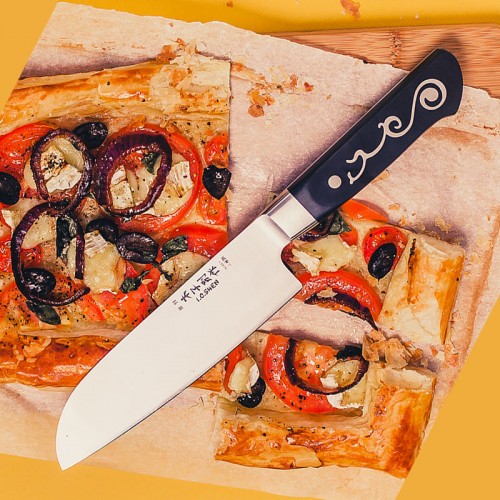 Special Order



IO Shen Sahm Khom Slicer 16cm, 1 unit
This is one of the most instantly recognisable blades on the market.
The 'younger brother' to the Oriental Slicer, it can tackle the same tough root vegetables and delicate herbs with the added bonus of being lighter and particularly useful at slicing and dicing meat.
The amazingly sharp point strips through vegetables with ease and the heal of the blade is a 'tour du force'!
Blade length 16.5cm.
Availability:

Special Order

(more info)
Product Code:

MSK-7217