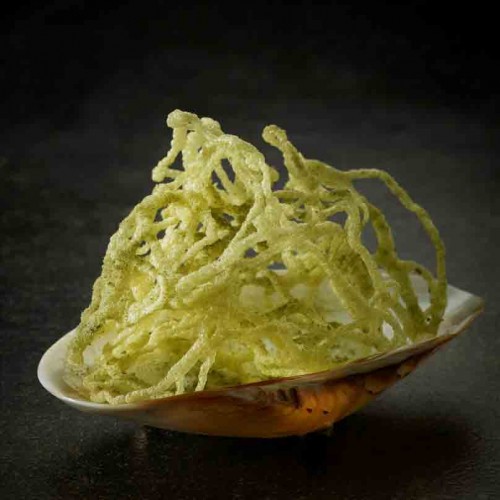 Codium & Samphire Cocktail Bites, 60pk
COCKTAIL-BITES CODIUM & SAMPHIRE
Cocktail Bites Codium & Samphire are super cool chips with an amazing shape and taste. This Cocktail-Bite is perfect for hospitality establishments that want to surprise their guests by accompanying their cocktails and drinks with a striking and original bite. You can deep-fry the bites with seaweed flavour during preparation and season them with the Samphire spice mix.
INSTRUCTIONS FOR USE
Deep-fry for several seconds at 180°C. Season immediately with samphire-spices while the bites are still warm.
STORAGE ADVICE
Store at room temperature in closed packaging.
Availability:

In Stock

Product Code:

MSK-5100