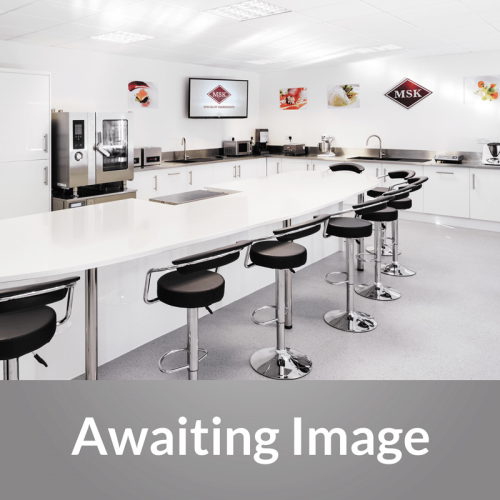 CONFI KIT - KENWOOD OPTION, 1 unit
The perfect attachment for coating nuts, truffles and a wide variety of confections with tempered chocolate and other coatings.

It also sugar-coats almonds, dried fruit and cereals, turning them into succulent drageés.

Fits older models of Kenwood mixers.
Please contact us before purchase to confirm your model is compatible.
This is a small version of similar coating pans/drums used today in commercial candy manufacturing! For optimal performance incline the mixer to a 30-degree angle, using the stainless steel inclined stand included with the set.
This item requires candy-making knowledge and a reasonable skill level to achieve optimum results.
This new model has a drum equipped with two stainless steel rotating curved arms which improve turning for a more stable and continuous mix, giving a better, more homogeneous coat.
Combine it with the Twin Stones Wet Grinder machine to create your own flavoured toppings.
Availability:

In Stock

(more info)
Product Code:

MSK-5082