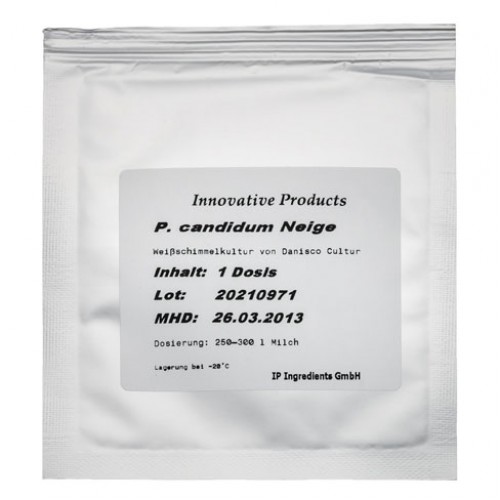 Penicillium Candidum Cheese Culture, 15g
Penicillium Candidum is designed for the production of the white mould found on cheeses such as camembert or brie etc.
Mix the mould with water and atomise over the surface in a fine spray or mix into the milk at the renneting stage. Can be stored for up to 2 years if kept deep frozen.
Availability:

In Stock

(more info)
Product Code:

MSK-3745