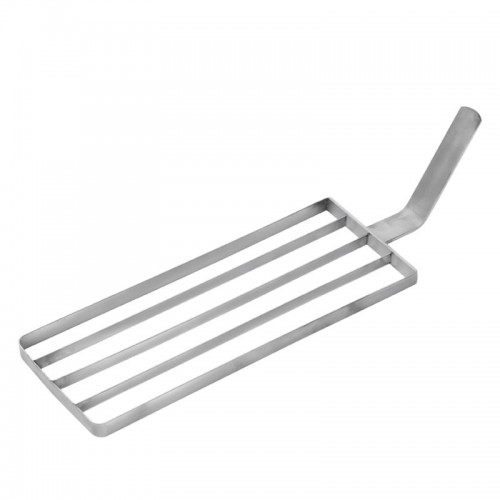 Cheese Curd Cutter, 1 unit
A beautifully manufactured vertical stainless steel curd cutter for the serious cheesemaker.

It has a cutting surface measuring approx 30cm (12") tall by 12 cm (4.75") wide, with 3 internal and 2 external stainless blades set approx 28mm (1") apart.

These blades are ground and silvered so no need to use caustic solutions for the cleaning process. The handle is made from sturdy 4mm thick stainless with the top cranked over by 45° to assist the cheesemaker in holding it square when cutting the curd.
Availability:

In Stock

(more info)
Product Code:

MSK-3536